Are you a daily reader of the Bible? Would you like to teach your children about God?
You know that reading the Bible is essential but sometimes you do not find the time. What you need is a real solution: try this effective, simple to use and practical Bible app. Above all, very feminine.
God expects you to be the teacher of HIS Word and that means that you have to know God's Word yourself! Download this app and begin to read, study, and know the Scriptures.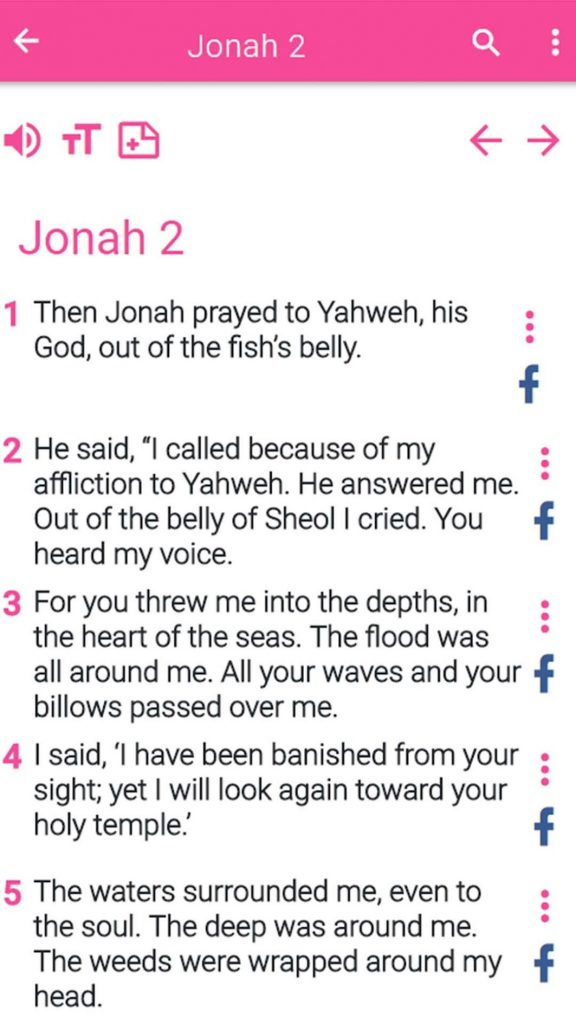 Are you a busy woman?
Woman's Bible is also an Audio app: you can read and listen to the God's Word at the same time. If you are very busy and you do not have time to read, then the audio Bible is excellent for you!
Additionally, you can read the Bible when you are not connected to the Internet. Once the app has finished downloading to your device, you can read the Bible anywhere, even if you don't have an Internet connection.
More features:
* Free downloading
* Feminine design
* Bookmark and highlight verses in your Bible
* Select and save your favorites in a list
* Create notes
* Adjust the brightness of your screen with night mode and protect your eyes
* Increase or decrease the size of the text if you need it
* Search in chapters or verses by keywords
Join us, download Woman's Bible and allow God's Word to transform your life, in just a few minutes each day! Get your Bible app now!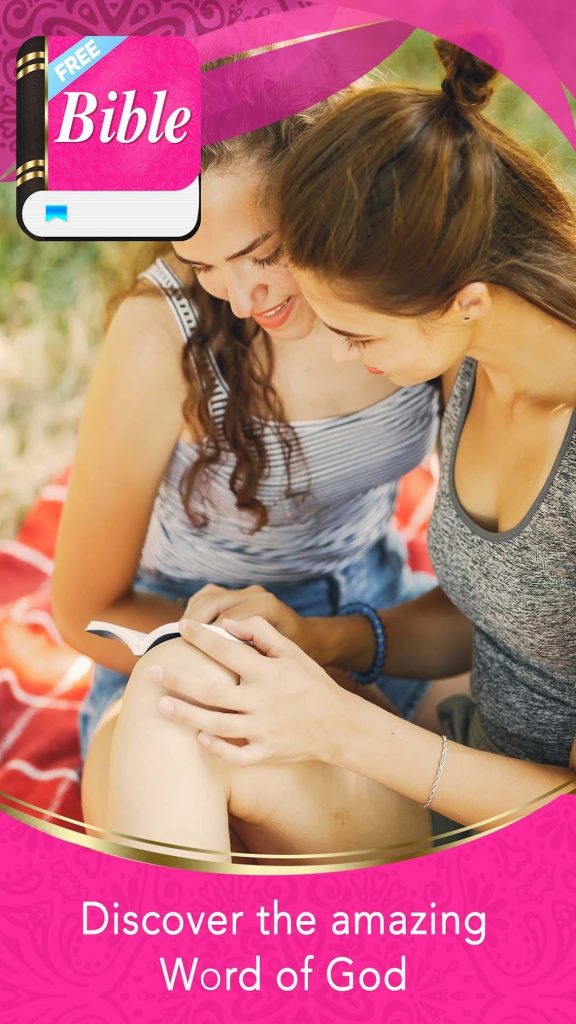 List of books of the Woman's Bible:
The Old Testament is composed of 39 books:
Genesis, Exodus, Leviticus, Numbers, Deuteronomy, Joshua, Judges, Ruth, 1 Samuel, 2 Samuel, 1 Kings, 2 Kings, 1 Chronicles, 2 Chronicles, Ezra, Nehemiah, Esther, Job, Psalms, Proverbs, Ecclesiastes, Song of Solomon, Isaiah, Jeremiah, Lamentations, Ezekiel, Daniel, Hosea, Joel, Amos, Obadiah, Jonah, Micah, Nahum, Habakkuk, Zephaniah, Haggai, Zechariah, Malachi.
The New Testament is composed of 27 books:
Matthew, Mark, Luke, John, Acts, Romans, 1 Corinthians, 2 Corinthians, Galatians, Ephesians, Philippians, Colossians, 1 Thessalonians, 2 Thessalonians, 1 Timothy, 2 Timothy, Titus, Philemon, Hebrews, James, 1 Peter, 2 Peter, 1 John, 2 John, 3 John, Jude, Revelation.